This is another in our series about the high achievers here at the IBOtoolbox. Our participants graciously agreed to participate in this series, where we take a peek behind the curtain into the life of our IBO Champions. Each participant agreed to an email interview, answering questions about their life and business. It is a fun way to get to know our fellow members ... up close and personal. Let's get started! We welcome ...



Dimitrios Klonos ...
... up close and Personal

Joined IBOtoolbox in February 27, 2016!
Featured Member of the Day 3 times!


1. Dimitrios, please tell us a little bit about yourself, where you live, and a little about your background.
My name is Dimitrios Klonos. I was born in Rotterdam, Netherlands. I now live in Thessaloniki, Greece. At the present time I am taking care of my mother, who is suffering from chronic dementia. It is a full-time job. In our family my mother is holy. She brought me up and helped me through a lot of rough spots in my life. I owe her a deep gratitude.


2. What is your main business?
I am the full-time caregiver for my mother, and earn income online.

3. What attracted you to the internet marketing world?
Advertising possibilities.


4. What do you like best about IBOtoolbox?
The communication with the community at IBO.


5. What is your passion?
Electrostatic paint, motorcycles, weight training, traveling with good company.


6. Who is the number one hero in your life?
My father.


7. What is the last book you read?
"Robin Hood."

8. What is playing on your iPod (CD,cassette,LP) right now? Your favorite music? Your most favorite song?
Black Sabbath, Crazy Train.
9. What is your favorite food?
Fried potatoes.


10. What is your weirdest habit?
I put a lot of salt and pepper in the dish before tasting it.


11. What is your dream car?
Audi A5 Sportback.


12. What is on top of your bucket list, the one thing you want to do in your life?
I want to travel around the world, to meet new people!


13. Which person, dead or alive, would you like to have dinner with?
Only with my mother.


14. What do you do every day to keep yourself motivated?
The ability to look after my mother as the sole caregiver.


15. How would you like to be remembered, your legacy?
I want my legacy to be that I overcame all the betrayals in my life and succeeded in spite of other opinions to the contrary.


16. What is your most profitable activity online today?
Cash in on Banners!
17. Share with us the one link you want to share with the world, and why?
Everyone can earn money by advertising this, but they must work for it!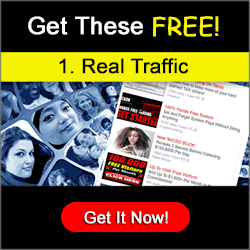 Thank you, Dimitrios! I appreciate your time, it was fun!
Herb Ratsch
PUBLISHER
I wish you Health, Wealth and Happiness!!!
Thank you so much for stopping by and reading
my Press Release!
FREEDOM is not just a Word ...
It Is An Inner FEELING!
Create the Feeling of Freedom through our
Laptop Lifestyle -- KEEP THE DREAM ALIVE!
If you can Click a Mouse, that FREEDOM can be Yours!