This is another in our series about the high achievers here at the IBOtoolbox. Our participants graciously agreed to participate in this series, where we take a peek behind the curtain into the life of our IBO Champions. Each participant agreed to an email interview, answering questions about their life and business. It is a fun way to get to know our fellow members ... up close and personal. Let's get started! We welcome ...



Jaime Gueits ...
... up close and Personal

Joined IBOtoolbox in August, 2012!
Featured Member of the Day 5 times!


1. Jaime, please tell us a little bit about yourself, where you live, and a little about your background.
I was born in Havana Cuba in 1951. My family fled communist Cuba in 1961 as my father was quickly becoming an enemy of the state for his a anti-communist views.

I live in Florida and attended Florida International University and received a Bachelors degree in Business Admin and completed the additional 45 hours towards a masters degree in Accounting, required to sit for the CPA Exam which I passed in 1980. I have always practiced accounting for private companies, and presently provide management consulting and accounting services in the Food and Logistics industries.


2. What is your main business?
Accountant, Management Consultant, Internet Marketing, Affiliate Marketing.

3. What attracted you to the internet marketing world?
I was introduced to IBOtoolbox/IBOsocial and began to learn about writing blogs and branding myself and my opportunities. This was a new world and I needed a home that would help me take the first baby steps so that I could go to the next levels.

Through the excellent training offered at IBOtoolbox I was soon working myself around the site and making new friendships. In my relentless search for Gateways to online success I have found the niche programs that were truly meant for me and my brand entrepreneurship.

I have found throughout my life that diversification is the key and so I have always been open to building wealth through diversification. IboToolBox/IBOsocial is the #1 Social Business Building Platform, and you can join free right on this page.


4. What do you like best about IBOtoolbox?
The tools we have on this platform are second to none, and they are truly a gift as it is totally free. The PR tool alone, is a marketer's dream, you write your blog and not only get it exposed on the IBO platform but you have the ability to share your blog/business throughout the social media landscape.


5. What is your passion?
My passion is to continually visualize a successful future, bringing me closer to new technologies, programs and opportunities that manifest themselves in multiple ways and eventually lead me to discover better and faster ways towards income diversification and financial freedom.


6. Who is the number one hero in your life?
God first and then my Father.


7. What is the last book you read?
Hustle, by Neil Patel, and my favorite books are, How to Win Friends and Influence People by Dale Carnegie, and Money Master The Game by Anthony Robbins.



8. What is playing on your iPod (CD,cassette,LP) right now? Your favorite music? Your most favorite song?
"Can't Give You Anything but My Love."
9. What is your favorite food?
I love Spanish Seafood Paellas, and Cuban Gourmet-Arroz con Pollo.


10. What is your weirdest habit?
From time to time I have dreams where I can see myself flying from town to town, country to country, so real I wake up thinking I really did it! Weird as you can get, LOL.


11. What is your dream car?
My dream car would have to be between a Bentley and a Rolls Royce.

12. What is on top of your bucket list, the one thing you want to do in your life?
Travel the world, own 4-homes, and write books about my Live and Professional Experiences.


13. Which person, dead or alive, would you like to have dinner with?
In this order: Jesus Christ, Jose Marti, Abraham Lincoln, Ronald Reagan.


14. What do you do every day to keep yourself motivated?
Visualize Financial Freedom!


15. How would you like to be remembered, your legacy?
Great Entrepreneur, Loving Husband, Great Father & Family Man.


16. What is your most profitable activity online today?
In this order: Internet Affiliate Marketing, Cryptocurrency Investing.
17. Share with us the one link you want to share with the world, and why?
5-Minute Millionaire- Low-priced, you can introduce someone to my brand and my programs. Everything else they buy from that point on is profit for you.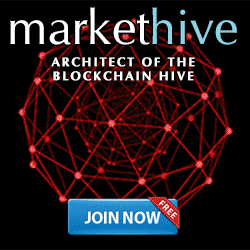 Thank you, Jaime! I appreciate your time, it was fun!
Herb Ratsch
PUBLISHER
I wish you Health, Wealth and Happiness!!!
Thank you so much for stopping by and reading
my Press Release!
FREEDOM is not just a Word ...
It Is An Inner FEELING!
Create the Feeling of Freedom through our
Laptop Lifestyle -- KEEP THE DREAM ALIVE!
If you can Click a Mouse, that FREEDOM can be Yours!