This is another in our series about the high achievers here at the IBOtoolbox. Our participants graciously agreed to participate in this series, where we take a peek behind the curtain into the life of our IBO Champions. Each participant agreed to an email interview, answering questions about their life and business. It is a fun way to get to know our fellow members ... up close and personal. Let's get started! We welcome ...



Xavier Rivera ...
... up close and Personal

Joined IBOtoolbox in April, 2012!
Featured Member of the Day 4 times!


1. Xavier, please tell us a little bit about yourself, where you live, and a little about your background.
My name is Xavier Rivera. I currently drive with Uber and also help people get and use online marketing tools to grow their business.


2. What is your main business?
All In One Profits.

3. What attracted you to the internet marketing world?
Ability to create income by serving others on a global scale.


4. What do you like best about IBOtoolbox?
The community aspect, advertising, as well as their abundant tools provided at no cost.


5. What is your passion?
Helping others grow their business.


6. Who is the number one hero in your life?
My mom.


7. What is the last book you read?
"Change Your Thinking, Change Your Life," by Brian Tracy.


8. What is playing on your iPod (CD,cassette,LP) right now? Your favorite music? Your most favorite song?
Jazz. Kenny G.
9. What is your favorite food?
Chicken Cutlet Parm with Spaghetti.


10. What is your weirdest habit?
Clapping for no good reason other than to express excitement.


11. What is your dream car?
The one I don't have to drive, the Ocean by Fisker.


12. What is on top of your bucket list, the one thing you want to do in your life?
Travel with the likes of Tony Robins, TD Jakes, Brian Tracy, Mel Robbins, Grant Cardone, etc. ... and help others believe they can reach their highest goals possible.


13. Which person, dead or alive, would you like to have dinner with?
Anthony Robbins.




14. What do you do every day to keep yourself motivated?
Read.


15. How would you like to be remembered, your legacy?
Served others selflessly.


16. What is your most profitable activity online today?
AIOP.
17. Share with us the one link you want to share with the world, and why?
My free 30 day trial of AIOP because every marketer needs affordable tools starting out.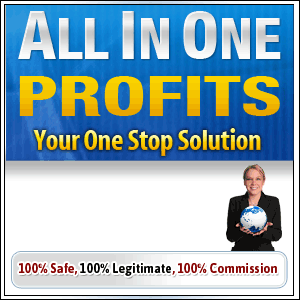 Thank you, Xavier! I appreciate your time, it was fun!
Herb Ratsch
PUBLISHER
I wish you Health, Wealth and Happiness!!!
Thank you so much for stopping by and reading
my Press Release!
FREEDOM is not just a Word ...
It Is An Inner FEELING!
Create the Feeling of Freedom through our
Laptop Lifestyle -- KEEP THE DREAM ALIVE!
If you can Click a Mouse, that FREEDOM can be Yours!